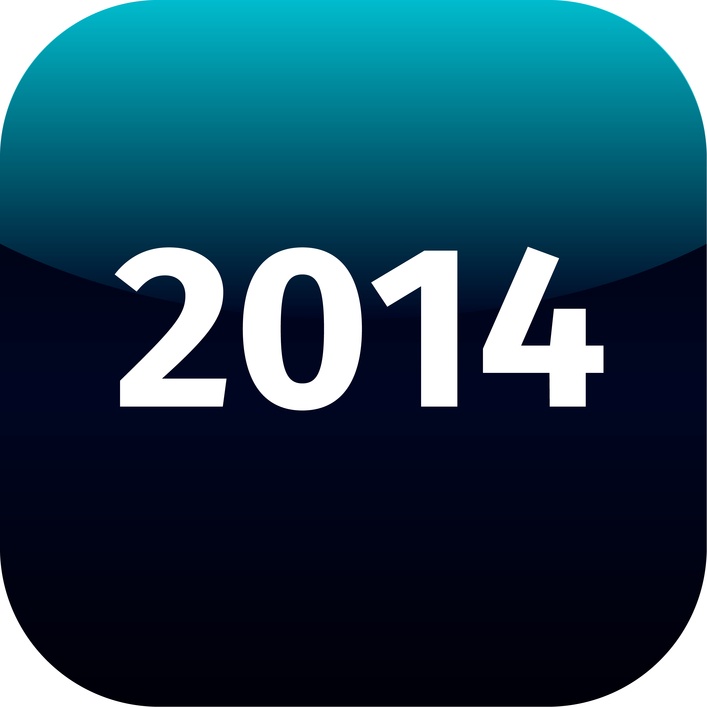 At the start of 2014, we predicted the top 5 pharma trends for 2014 that we expected to affect your launch planning. Now that the year is drawing to a close, we thought it would be interesting to look back at our predictions and reflect on the year.
>> Take a look at our 2014 predictions blog from January <<
Prediction 1: Smaller, more frequent product launches with more access restrictions
Last year we predicted that the trend towards smaller and more frequent drug launches would continue. Over the course of 2014 the FDA has approved 150 new drugs (not NMEs) for sale. The average number of approvals per year between 2005 and 2010 was just 85 – nearly half that of the year just gone. The golden era of 'blockbuster launches' is firmly over, but in the new era of smaller and frequent launches, pharma companies are quickly realising the importance of having the right tools and processes in place to support their 'launch factories'.
Prediction 2: 'Patent cliff' effects still felt
There were more patent expirations in 2014 than in the previous year, though fewer than the peak in 2012. In 2014 we have seen a few major blockbuster drugs go off patent including Copaxone (Teva), Evista (Eli Lilly), Sandostatin, Exforge (Novartis) and Nexium (AstraZeneca).
In terms of turnover, generics manufacturers are expected to expand massively in the next few years as they benefit from blockbuster drugs coming off patent. In fact, research from BCC predicts that the generics market will reach $518.5 billion in 2018, nearly doubling from $269.8 billion in 2012, with a compound annual growth rate (CAGR) of 11.5%. In Deloitte's 2014 Technology Fast 500™ Ranking, which ranks the fastest growing technology, media, telecommunications, life sciences, and clean technology companies in North America, several generics manufacturers feature, such as Therapeutics MD which grew by 3871% from 2009 to 2013, and IGI Laboratories which grew by 282% from 2009 to 2013.
Prediction 3: Value-based pricing comes into full force
Last year we predicted that new value-based pricing systems would come into full force, particularly in the UK's National Healthcare Service (NHS). However, many of the new pricing systems have been delayed, scrapped, or drastically modified.
Apparently, in the UK, the "various parties" involved in agreeing the terms of the system could not reach a consensus on what form value-based pricing should take. As such NICE, the UK's drug regulatory body still has no remit to negotiate price, though some aspects of value assessment are being used. For example, NICE rejected AstraZeneca's Iressa and Roche's Kadcyla for being too expensive.
That being said, other European countries, such as Spain, have adopted value-based pricing, dramatically altering the country's market access and reimbursement procedure.
Prediction 4: A focus on building stronger payer relationships
The changing nature and increasing power of payers was another pharma launch trend we picked up on last year. We predicted that it would lead pharma companies to focus on building stronger payer relationships over the last year.
Recently, Joseph Jiminez, CEO at Novartis, asked: "What can we do differently in our relationships with payers, providers and patients?"His answer was that the industry, as a whole, is "moving toward new commercial models, such as integrated care programs that bring pharma companies and payers together to offer patients a comprehensive package of products and services."
The emphasis on working alongside payers has benefits for patients in terms of outcomes, payers in terms of reduced cost, and pharma companies in terms of smoother market access. The increase in trust between the three stakeholders should result in a win-win-win situation, provided these partnerships are aligned.
However, there still seems to be a big difference between what payers and pharma see as market access challenges. Where the focus for payers is squarely on value, pharma companies are dedicating their focus to ensuring transparency of data and positioning themselves as trustworthy healthcare partners.
Prediction 5: Increased collaboration to cure diseases
In response to the continued economic crisis, we predicted that pharma companies would increase both collaborative efforts and mergers and acquisitions (M&A) in order to drive innovation. While we expected an increase in M&A in the healthcare industry, we did not expect the sheer scale of the deals.
In the first half of 2014, global M&A deals in the healthcare/life sciences sector hit an unprecedented $317.4 billion. Pfizer's failed takeover bid of AstraZeneca received much attention in the summer, and would have been the biggest pharma acquisition of all time!
Meanwhile other big pharma companies were trading various parts of their business to streamline their operations. For example, Novartis sold its vaccine business to GlaxoSmithKline (GSK), while GSK sold their oncology business to Novartis. This trading of businesses is actually a lot more complex, as the infographic below shows:
There were also new open innovation platforms launched that sought to increase collaboration and innovation between industry players. For example, in April AstraZeneca launched their new open innovation platform that provides a searchable table of Clinical Compounds, increasing potential collaboration with external scientists. The platform is expected to lowercosts for new drug and test development and a greater engagement with industry innovators, leading to new novel drug development.
Addressing the challenges ahead for launch readiness
It has been a year of significant change for pharma. The industry is in full gear, launching more products and refining their business model to tailor treatments and collaborate with the payer to deliver value. To help your team combat these ongoing challenges, arm yourself with tools to launch medicines effectively with our pharma launch planning checklist.