From everyone here at TRiBECA® Knowledge, we wish you a very Merry Christmas and a Happy New Year! This holiday season TRiBECA® Knowledge's international team would like to share some of our favourite Christmas food and drink recipes. We hope you try out a few and offer your Christmas table some new delights to make this holiday a bit different!
Champagne Cocktail
An ideal, festive, welcome drink.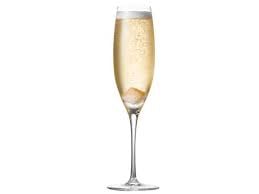 Bottle of chilled champagne
Angostura bitters
Sugar cubes
Caster sugar
Method
Get a champagne glass and dip the rim in champagne
Dip the wet rim in caster sugar
Next drop a sugar cube into the glass
Add four drops of angostura bitters
Fill the glass with chilled champagne and serve


Gravlax: Beetroot and Herb Cured Salmon
Gravlax is a Scandinavian favourite, and a wonderful starter. Traditionally, the raw salmon is cured in salt, sugar and dill for 3-4 days. My recipe, which evolves ever so slightly from year to year, introduces beetroot for colour and tarragon for flavour. The raw salmon fillet is first cured with beetroot and gin for 24 hours, which gives the salmon a festive dark pink outer. This is followed by a 2-3 day dill and tarragon cure. Any leftovers from the Christmas dinner, makes for the perfect next day brunch.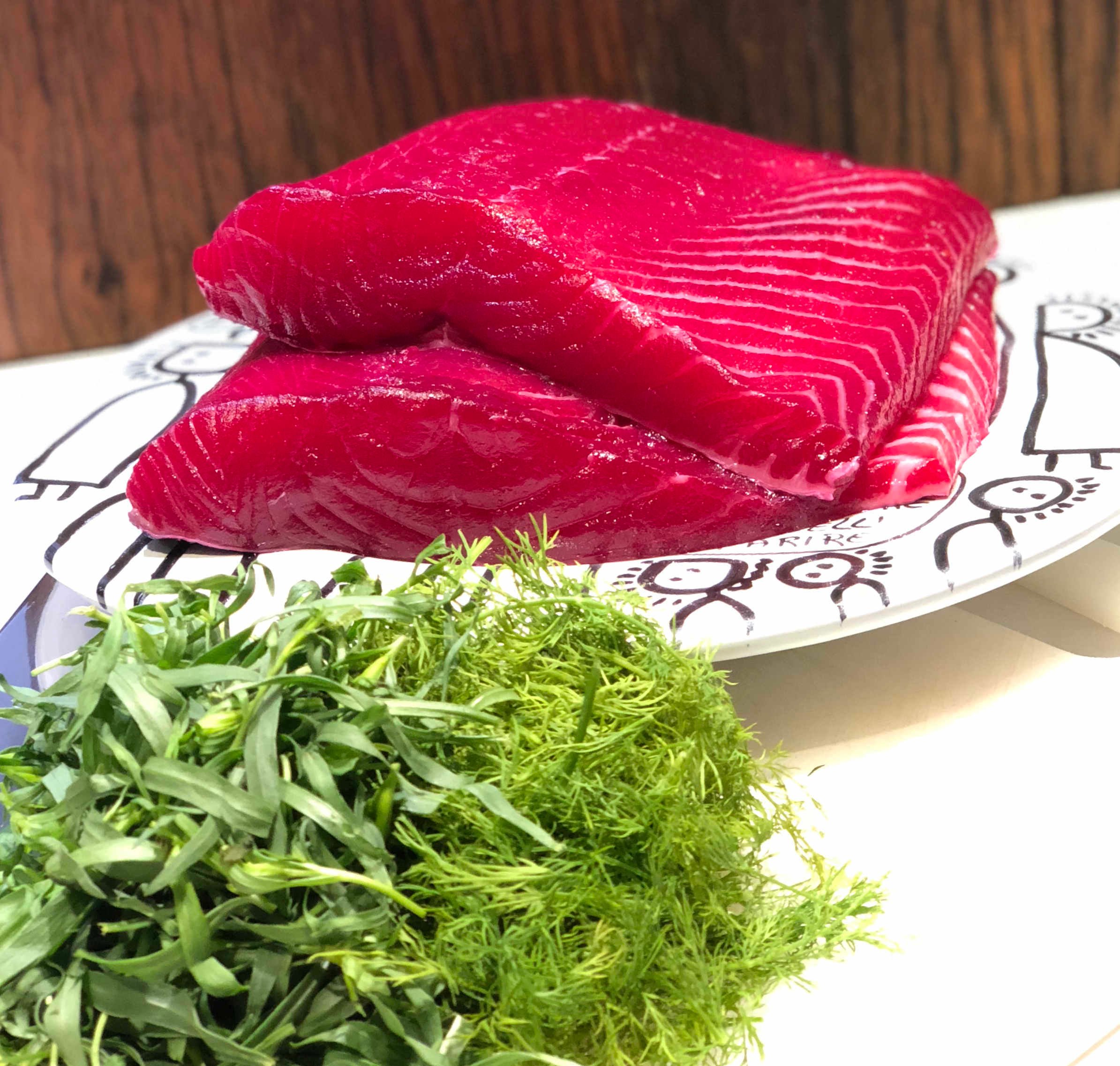 Beetroot Cure
2 large fresh beetroots , peeled and quartered
zest of 1 orange and 2 lemons
2 juniper berries , bashed
6 tablespoons rock salt
2 tablespoons demerara sugar
50 ml gin
800 g side of salmon
Method
Blitz the beetroots, orange and lemon zest, and bashed juniper berries in a food processor until you get a fairly smooth paste. Transfer this to a bowl and stir in the rock salt and sugar. Pour in the gin and give it a good mix.
Cut the salmon in two equally sized pieces. Make a few cuts in the salmon skin so the marinade will penetrate from below.

Put a large sheet of cling film on a tray and pour ¼ of the beetroot cure over it. Please one of the salmon filets skin side down on the cling film and pour ½ of the beetroot cure over it so that it is covered. Please the other fillet skin side up on top of it and pour over the remaining ¼ of the cure. Finally, wrap cling film tightly around the fillets and place a heavy chopping board on top of the two salmon fillets.

Let the salmon marinate at room temperature for 4 hours. Then place it in the fridge for 20 hours. Make sure you flip the salmon fillets at least once after around 8 hours.
The next day, take the salmon out of the fridge and carefully unwrap it so you can rinse off the cure. Either use 100ml of cold water or gin. Hold the salmon over a baking tray and pour a splash at a time over your salmon. Use a spoon to gently push the beetroot cure off the fish. By now it should have shared its wonderful flavours with the fish and turned it a really vibrant colour.
Herb Cure
1 small bunch fresh dill , finely chopped
1 small bunch fresh tarragon , leaves picked and finely chopped
100g coarse sea salt
75g sugar
2 tbsp crushed white peppercorns
Method
Mix salt, sugar, pepper, dill and tarragon. Put a large sheet of cling film on a tray and sprinkle ¼ of the mixture on it. Place one of the salmon fillets skin side down on the cling film and sprinkle ½ of the mixture over it so that it is covered. Please the other fillet skin side up on top of it and sprinkle with the remaining ¼ of the mixture. Finally, wrap cling film tightly around the fillets and place a heavy chopping board on top of the two salmon fillets.
Refrigerate for 2-3 days. Make sure you flip the salmon fillets a few times, at least once a day, to make the marinade cover all the salmon.

Remove the salmon from the marinade, you may want to rinse it with 100ml water to get some salt off. Hold the salmon over a baking tray and pour a splash at a time over your salmon. Use a spoon to gently push the herb cure off the fish.

Cut the salmon fillets into thin slices like you would do with smoked salmon.
Serve with rye bread, watercress (or lambs lettuce), horseradish crème fraîche, mustard sauce and a few lemon wedges.
Horseradish Crème Fraîche
100ml double cream
100ml crème fraîche
50g freshly grated horseradish, or 85g creamed horseradish
juice 1/2 lemon
Whisk together the double cream and crème fraîche (by hand, not machine). Add the horseradish, lemon juice and seasoning, then continue to whisk until thick.
Mustard Sauce
2 egg yolks
2 tbsp Dijon mustard
2 tbsp Dijon mustard (whole grain)
1 tsp honey
2 tsp white wine vinegar
salt, white pepper
200ml oil (not olive oil)
chopped dill
Mix the egg yolk, mustard, honey and vinegar by hand, and season with salt and fresh-ground pepper. Stir vigorously, while pouring on the oil in a steady, thin stream. When the sauce has attained a mayonnaise-like consistency, stir in the chopped dill.
Adapted from Jamie Oliver, Gordon Ramsey, River Cottage and Sweden.se
Beetroot and Pink Peppercorn Gratin
Comforting and colourful - a great side for your Christmas table - this hearty gratin gets its mild warmth and fruity, spiced edge from the pink peppercorns. A food processor or mandolin will make quick work of the prep, otherwise settle down with a very sharp knife.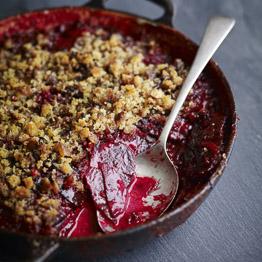 2 large garlic cloves, peeled
400ml double cream
800g beetroot, peeled & cut into 2mm slices
175g sourdough bread, sliced (best if slightly stale)
20g cold butter, diced
1 tsp sunflower, rapeseed or olive oil
1 tbsp pink peppercorns, finely ground
1 tbsp red wine vinegar
Salt & pepper
Method
Preheat oven to 180°C/Gas 4. Lightly crush the garlic cloves with the flat of a knife and put them into a small pan with the cream. Slowly bring to a simmer and cook for 10 minutes. Strain the cream through a sieve, pressing the garlic with the back of a spoon to extract its flavour. Season generously with salt and mix well.
Pack the beetroot flat into a roasting dish and pour over the cream. Cover tightly with foil and bake for about 1 hour, until the beetroot is just tender.
Meanwhile, pulse the bread in a food processor or blender until reduced to coarse crumbs. Add the butter and oil and pulse again until the butter is evenly distributed.
Remove the foil from the roasting dish, then stir in the ground peppercorns and red wine vinegar. Taste and adjust the seasoning if necessary. Cover with the breadcrumbs and return to the oven for 25 minutes or so, until golden brown on top.
Variations
Instead of the peppercorns and vinegar, add a little freshly grated horseradish or a spoonful from a jar.
Stir in some fresh or dried herbs, such as thyme, sage or finely chopped rosemary.
Replace half the beetroot with potato or another root veg.
Source: Riverford
Plantain and Black Bean Tacos with Chimichurri Sauce
Plantains can be used for cooking at any stage of ripeness, but they will be sweeter and less starchy the more ripe they are. They are often sold while still green, but I prefer to wait until they start to turn yellow before using them. These delicious vegetarian Plantain and Black Bean Tacos with Chimichurri Sauce will brighten up any festive dinner table.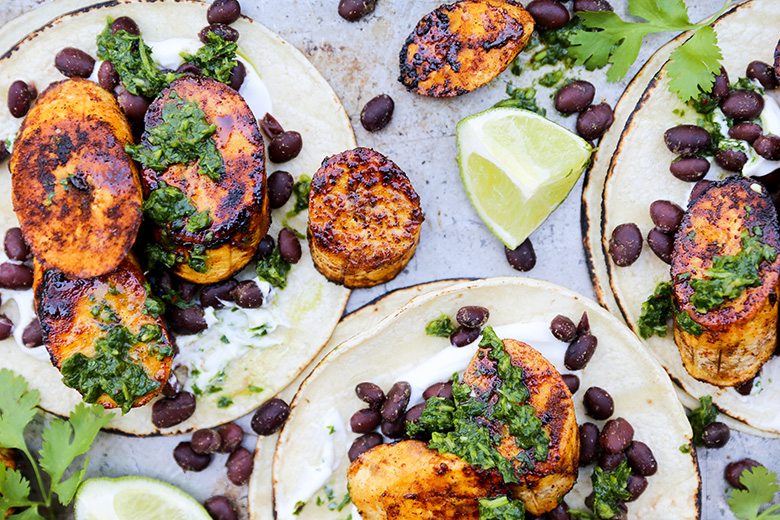 For the Chimichurri Sauce
1 cup loosely packed fresh parsley
1 cup loosely packed fresh cilantro
1 tablespoon fresh oregano
1 garlic clove, peeled
Zest from 1/2 lime
1/4 tsp. salt
1/4 tsp. black pepper
1/4 tsp. red pepper flakes
1 tablespoon red wine vinegar
About 1/4 cup extra-virgin olive oil
For the Plantains
3 large ripe plantains, peeled and sliced into 1/2-inch rounds2 tablespoons brown sugar
1 tsp. chili powder
1 tsp. ground cumin
1 tsp. ground cinnamon
1/2 tsp. salt
1-2 tablespoons extra-virgin olive oil
For the Black Beans
1 can (15 ounce) black beans, rinsed and drained
1 tsp. ground cumin
Juice from 1/2 lime
Pinch of salt
For Serving
Corn tortillas
Greek yogurt
Method
Make the chimichurri sauce. Add all of the ingredients, except for the olive oil, to the bowl of your food processor with the blade attachment. Pulse to combine. Then stop and scrape down the sides of the bowl. Add about 3 tablespoons of the olive oil and process until combined (you want some texture to the sauce, so don't over process it), adding more olive oil if you want the sauce to have a thinner consistency. Transfer the chimichurri sauce to a small container and refrigerate it until you're ready to use it.
Make the plantains. In a large bowl, toss the plantains with the brown sugar and spices. Set aside. Heat 1 tablespoon of the olive oil in a large skillet over medium heat. Add half of the plantain slices to the skillet, cooking them about 2 minutes per side, or until they are nicely browned and caramelized on each side. Transfer to a plate (don't place them on a paper towel because they will stick!) and cover to keep warm. Add a little more olive oil to the skillet and cook the remaining plantain slices. Once cooked, add them to the plate with the other plantains and cover to keep warm.
Make the beans. Add all of the ingredients to a microwave safe bowl, stirring to combine. Microwave the beans until warmed, about 1-2 minutes. Remove and cover to keep warm.
Assemble the tacos. Warm the tortillas so they are soft and pliable, either in your microwave, in a skillet or on your grill. Spread a small amount of yogurt onto each tortilla. Top with the black beans, plantains and a spoonful of the chimichurri sauce. Enjoy immediately.
Source: Floating Kitchen
Amandine Chocolate Cakes
Amandine is a Romanian chocolate cake that has a diamond shape and is filled with caramel layers and topped with fondant cream. This is one of the favourite cakes and that you'll find on Romanian celebrations and parties.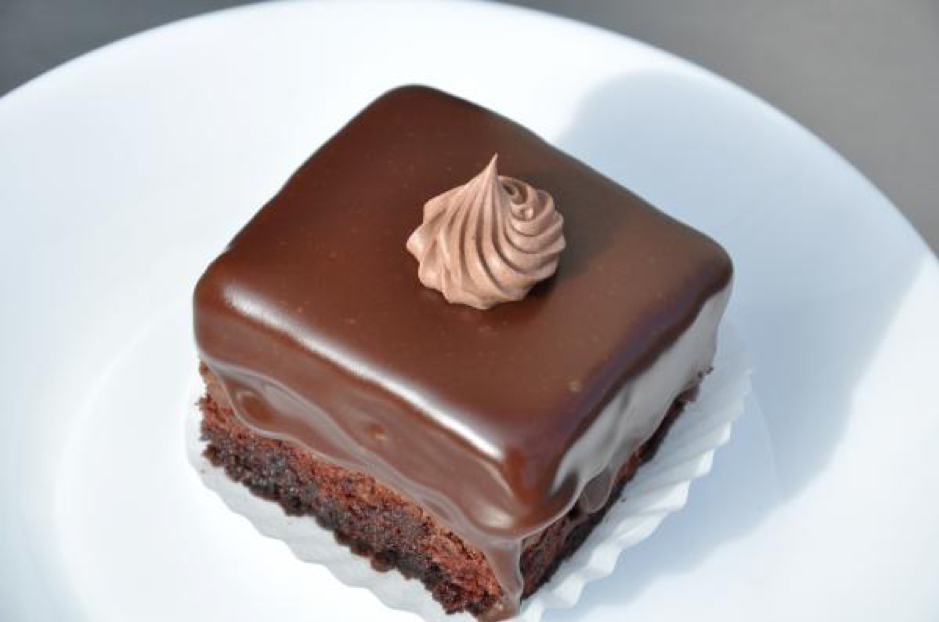 For the Sponge Cake
260g sugar
8 eggs
40ml water
50ml oil
30g cocoa
150g all-purpose flour
For the Filling
4 eggs
200g sugar
330g unsalted butter , at room temperature
2.5 tbsp cocoa
For the Syrup to Moisten Cake
400ml water
200g sugar
2 tbsp cappuccino
For the chocolate Glaze
250g chocolate
150ml whipping cream
Method
Sponge cake:
Beat egg whites and water with an electric mixer until stiff peaks form. Add sugar and beat until dissolved. In a separate bowl, mix egg yolks and oil. Fold in the egg yolks. Combine the flour and cocoa. Slow down the mixer and carefully blend in the flour and cocoa mix until it's combined. Preheat oven to 180°C and bake for about 25-30 minutes, or until brown (you can insert a toothpick in the centre and if it comes out clean then it's ready).
Filling:
Beat the eggs and the sugar in a bowl over a pot of boiling water until thick and creamy. Then add half of the cocoa and mix until well combined. Remove from the heat and set aside to cool. Cream the butter and add remaining cocoa. Combine with the chilled egg mixture.
Syrup:
For the syrup, combine water and sugar and stir over medium heat until sugar is dissolved. Add cappuccino and bring to a boil. Remove from the heat and let it cool.
Assembling:
Place the cake (bottom side up) onto your work surface. Let it cool and then cut the cake horizontally in half. Moist each part with the cappuccino syrup. Using a spatula, evenly cover the top of the first layer with the cocoa filling. Place the second layer on top. Cut into squares.
Glazing the cake:
To make the chocolate glaze, place the chocolate and whipping cream in small saucepan over low-medium heat. Stir continuously until smooth. Set aside for a few minutes until it becomes warm and has a pouring consistency.
Pour the glaze onto the centre of each square and carefully spread it to the edges of the cake. You can decorate with chocolate or some whipped cream. Just be creative.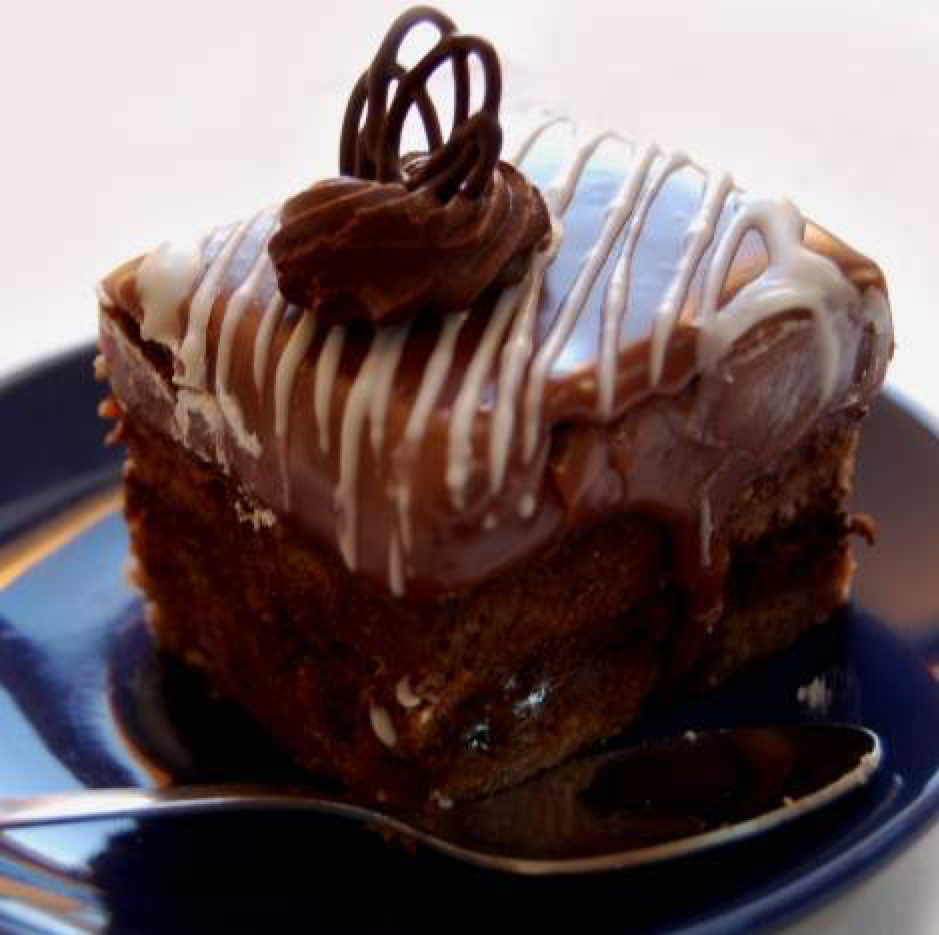 Source: https://romanianfood.wordpress.com/2013/01/12/amandine/