Background:
Market Access is changing the way pharmaceutical companies operate to meet the challenges of an increasingly demanding reimbursement environment where the number of new medicines approved is in decline and the pressures from payers and authorities to demonstrate superior value and benefits is increasing. Even though global campaigns at physicians and patients had been the norm for years, there was little global alignment of payer strategy and value messaging.With improved reference pricing and sharing of knowledge across countries on the payer side, driven by both EU regulation and social media, this leading pharmaceutical company wanted to improve the global alignment of their payer strategy and value messaging to respond more fully to customer needs.
Challenge:
The Market Access culture in the client's organisation needed to evolve to one where the collective knowledge was being better utilised, where global payer value, benefits and key messages are communicated effectively and consistently throughout markets, whilst at the same time allowing for local adaptations.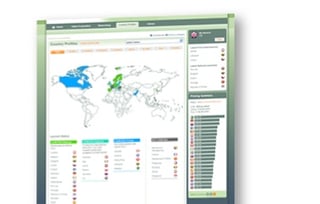 Solution:
TRiBECA® Knowledge worked closely with the client to produce a collaborative eWorking tool that provides education on payer value propositions, benefits and value dossiers to guide affiliates in their interactions with payers. The tool enables affiliates to track market access activities and timelines as well as share knowledge. It lets affiliates kick-start the development of their local value dossiers, based on solid global knowledge and research.
Impact:
The tool has reduced risk as a result of improved global payer value statements and claims backed up by consistent evidence, increased accountability and transparency, and reduced cost from eliminating duplication of research and