Background:
A leading global pharmaceutical company, wanted to bring consistency to the launch execution of all medicines across brands, therapy areas and markets by using a global launch framework. The launch of new products had suffered from lack of coordination across functional areas and an inconsistent approach across brands, therapy areas and markets.
Challenge:
The challenge was to develop an easy to use digital application that optimised the launch of all new products using the organisation's global launch framework. The tool needed to eliminate duplication of effort and improve co-ordination of activities across functional teams. This was also an opportunity to provide visibility, transparency and real time status of activities across local markets.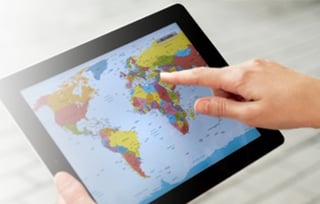 Solution:
The online tool enabled one global readiness framework to be clearly communicated and applied across markets, therapy areas and brand teams. All launch activities from 18 months before launch to 6 months after launch were mapped into a complex grid of several hundred activities, with supporting documentation, and transformed into a dynamic and interactive timeline view with functional roles that are responsible for each task. The complex was made simple. The ability to track launch activities, globally or in a specific market, with detailed status reporting provided a high level of accountability and a transparent view of where the brand team was in their launch activities. A personalised, tailored dashboard was provided for each user, highlighting the activities they should focus on based on their job role and activity status.
Impact:
The tool institutionalised a global framework for launch readiness across all therapy areas and brands. The consistent approach helped reduce duplication of efforts across markets and focused people on producing quality outputs guided by a shared framework. The tool broke down silos, facilitated collaborative working and encouraged coordination of effort across functional areas through increased clarity, visibility and transparency.