Background:
A major global pharmaceutical company needed a digital solution to streamline their market access efforts, providing greater transparency and improving the organisation's ability to capture and share knowledge across markets when bringing new medicines to market. A market access roadmap had been developed by head office, but it was not applied consistently across therapy areas, brands and geographical markets. Head office spent a lot of time chasing status reports on milestones and timelines in each market. And the markets were not sharing knowledge and lessons learned with their counterparts.
Challenge:
A new and streamlined way of working was needed that reinforced the market access process across all markets. The eToolkit had to be flexible enough to also meet the specific requirements of each market.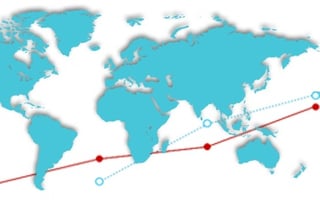 Solution:
TRiBECA® Knowledge produced an engaging, easy to use digital toolkit that guided each market step-by-step through the key tasks and milestones from marketing authorisation, health economic modelling, formulary approval, payer and pricing strategy, value dossier creation, reimbursement, formulary and launch. This 'all-in-one' tool also gave markets the ability to track and report on milestones and timelines, and capture critical data such as key correspondence with authorities, agreed and published pricing, reimbursement conditions etc.
Impact:
The solution helped institutionalise the Market Access process by providing a one-stop-shop for market access across brands, therapy areas and geographical markets.