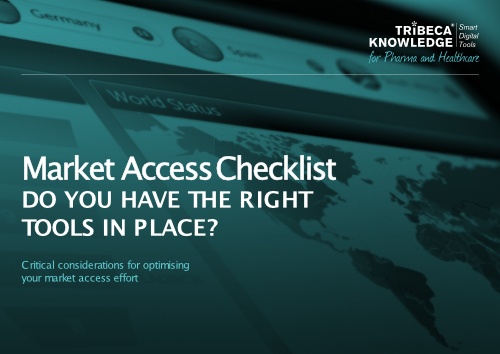 You want to ensure as many patients as possible around the world are benefiting from your medicines. Is your market access strategy optimised?
Do you have the right tools in place to optimise your market access effort, or is there room for improvement? Use our checklist to assess the way you manage your market access and reimbursement effort.
Do you have a

clear roadmap

of who is doing what and when?
Do you have a

dashboard view

of status and timelines for HTA and reimbursement submissions across markets?
Do you get

alerts

where there is a risk of falling behind schedule?
Do ensure your teams can

collaborate

effectively?
Do you track and monitor

KPIs

based on real-time data?