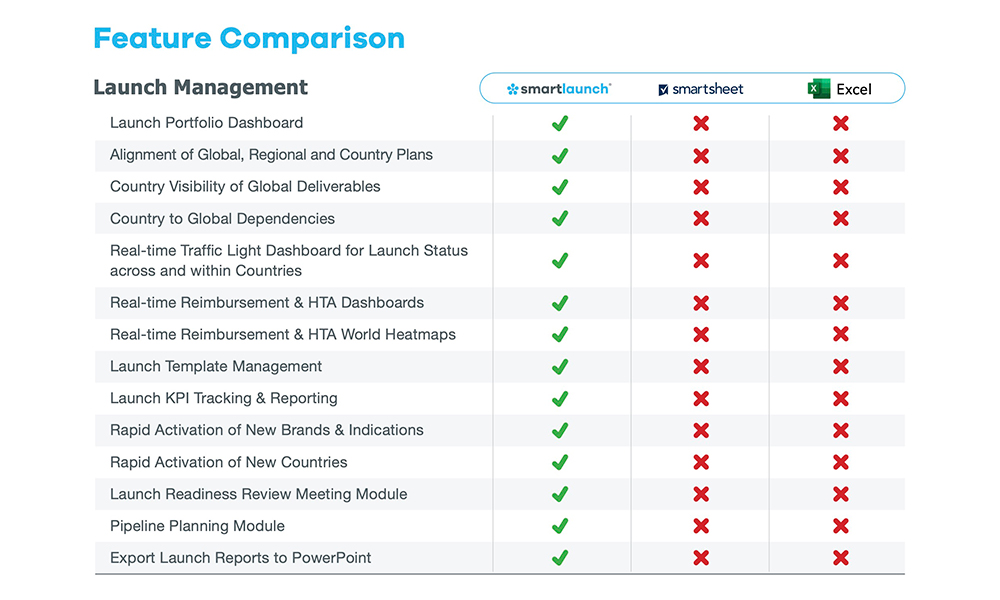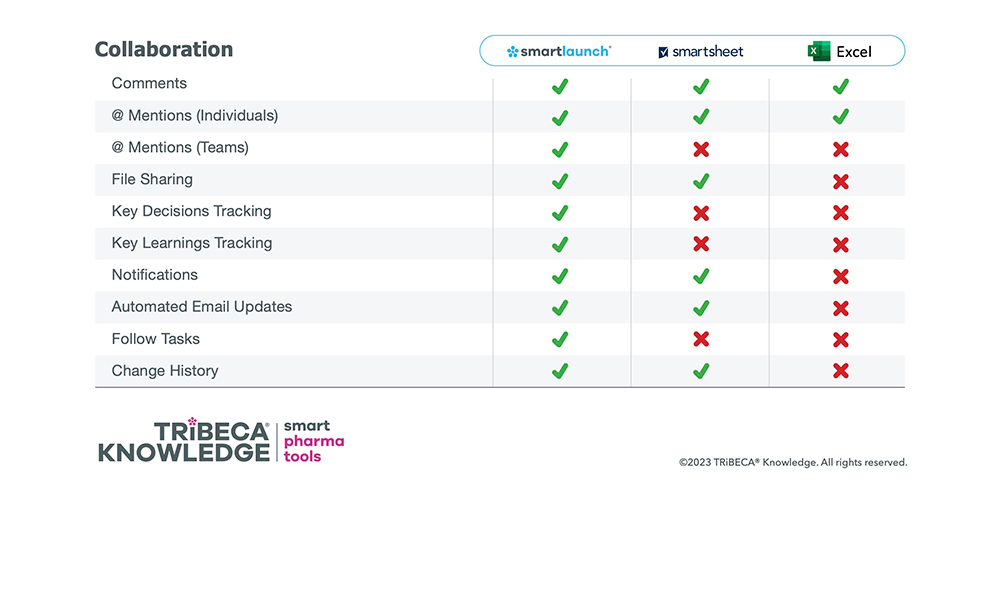 Explore a comprehensive side-by-side analysis of SmartLaunch®, Smartsheet and Excel.
How do they fare when it comes to the most critical features you need for launch management, collaboration, project management, data collection and security?
Discover why a platform developed specifically to handle the complexities of pharmaceutical products might be the right way to go for you and your team.