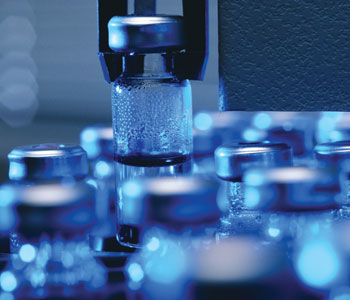 In the new pharma world of smaller and more frequent launches, increased value-based demands from payers and a focus on emerging markets, a new and more agile approach to pharma launch planning is needed.
Many launch teams will already be aware of the need to change, yet only 1% of companies are succeeding in their product launches, according to an IMS study, indicating that there is still a long way to go to in terms of pharma launch optimisation.
In order to see success in this new world, pharma companies must become fast and efficient launch factories. Here are the five critical challenges for pharma launch optimisations…
1. Aligning local and global efforts
Emerging markets will account for 30% of global pharma spending by 2016. This means that pharma launches can no longer focus purely on market-leading regions such as Europe and the US. In order to reach emerging markets effectively and efficiently it is essential that companies align local efforts with a global approach.
Aligning processes, technology and strategies across your global and local teams can be a difficult and time-consuming task. However, having all of your teams singing from the same song sheet will make your launch process much smoother and more efficient in years to come – helping you get your products launched to market quickly and maximising your returns.
2. Ensuring visibility across countries, job functions and partner companies
The only way pharma companies will be able to align their efforts successfully is if there is total visibility across every aspect of the launch planning process. Visibility allows launch teams to spot connections, patterns and similarities, helping to avoid unnecessary delays, eliminate duplication of work and identify potential problems and solutions early on.
Providing this enhanced visibility does come with its own unique set of challenges – not least how to ensure that information is current, relevant and securely delivered between relevant team members at global and country level.
3. Collaborating across functional areas, geographical markets and external partners
Proactively searching for ways to improve the quality of execution in each product launch, requires more than simply making the process well aligned and visible, it requires smooth dialogue and collaboration between your launch team members – across functional silos, external partners and geographical divides.
For a genuinely collaborative environment companies need to invest in new digital tools that helps manage the global-local information flow and ensure that knowledge is shared and disseminated effectively to enhance the quality of launch planning and execution.
4. Constructing a consistent framework for global brand launches
Once all aspects of this new model of pharma launches have been taken into account, it is important to construct a framework to keep the planning and execution consistent and effective while continuously seeking areas for improvement. Any framework, therefore, would have to be flexible enough to allow for differences between different markets and products, as well as to allow for changes over time that may lead to even greater efficiencies.
5. Overcoming launch roadblocks
Launch teams need to be able to clearly spot potential roadblocks and intervene earlier in order to avoid costly setbacks and delays. To do this effectively they need to be able to visualise vast amounts of complex data, have real-time visibility of progress and expected delays, and improve collaboration in order to overcome any roadblocks.
New digital tools can help simplify this process, providing clarity to the planning process and make better, more informed decisions in order to overcome problems in the execution. Using old digital tools like shared spreadsheets or messy email threads will often result in delayed detection of roadblocks, with repercussions for the entire launch process.
Acknowledging these challenges and confronting them head on will separate a great launch execution from a bad one. A bespoke digital tool can enable you to overcome all of these challenges, instantly improving visibility, collaboration and information sharing – all in real-time.
Our clients quickly discover the launch optimisation benefits that come with TRiBECA® Knowledge's bespoke tools:
"Being a global company with quite a few products in the pipeline, we have seen great benefit in the Launch Readiness platform developed in close collaboration with TRiBECA ® Knowledge. Until today, our company have had numerous different local systems, so having one global approach has helped a lot in the efficiency and transparency of tracking and implementing launch activities locally as well as in headquarters." - JV, Global Launch Manager
For a complete checklist that outlines how to develop a great launch strategy, download our pharma launch best practice checklist guide or get in touch for a free assessment.