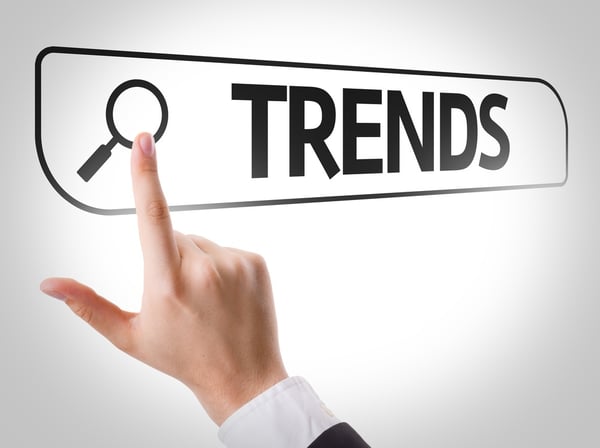 With 2014 behind us, we look ahead to the key pharma trends of 2015 that we predict will shape the pharmaceutical industry in the year ahead.
>> See how our 2014 predictions fared in our year-end roundup <<
So what will the year ahead hold for the pharma industry? How will this affect your launch readiness and market access efforts?
Trend #1: Personalised smart health for the smartphone society
In 2015, the old aphorism 'An apple a day keeps the doctor away,' may take on a whole new meaning. In the summer of 2014, Apple released its iHealth app for the iPhone and with it, a toolbox for healthcare technology companies to begin creating their own health-based apps. The fruits of this labour should begin to ripen in the coming year, leading to a steady stream of new apps competing on the iTunes app store.
Offering patients a way to manage their own healthcare will free up GPs' time and allow patients greater autonomy in managing their health. But is the world ready for this level of control?
According to research by consultancy company PriceWaterhouseCooper (PwC) physicians are already onboard with healthcare apps being used autonomously by patients, with 86% of doctors saying that they believed that healthcare apps would become important to physicians over the next 5 years.
One of the first health providers to embrace the new iHealth technology was Mayo Clinic. They developed an app for doctors which allows patients to share data with their HCPs in real time, from other apps they use to monitor their health, such as a blood pressure monitor.
"We believe Apple's HealthKit will revolutionise how the health industry interacts with people," said John Noseworthy, Mayo Clinic president and CEO.
Trend #2: Pharmerging markets increase contributions to innovation
In last year's key trends blog, we recognised the growing importance of emerging markets in terms of where the pharmaceutical industry is turning for growth and profitability. The increased spending power of these so-called pharmerging markets has meant that new pharma products need to be launched on a more global scale than ever before. We have revisited this theme several times in our blogs throughout the year, but in 2015 we expect pharmerging markets to increasingly influence the global strategy for pharma.
These markets have become the fastest area of growth in Patent Cooperation Treaty (PCT) applications, with Russia and China outpacing the rest of Europe and North America. This trend will continue into 2015, with emerging markets turning their focus towards health issues particularly affecting their populations.
For example, as many as six Middle Eastern countries are among the top 10 globally in terms of type 2 diabetes prevalence: Kuwait (24%), Qatar (23%), Saudi Arabia (23%), Bahrain (22%), UAE (19%) and Lebanon (17%). As a result, local pharmaceutical companies are focusing their R&D effort towards treatments for T2D.
Trend #3: Rising healthcare costs drive innovation
According to an IMS Health study, the annual growth in global healthcare spending was around $70 billion in 2014 up from $26 billion in 2012. This dramatic increase in spending is forcing governments to reassess healthcare costs and apply pressure to bring these costs down.
One way in which costs are being kept down is through new healthcare innovations. Some of these innovations will be the hi-tech, wearable devices and apps discussed in our first trend.
As we discussed in our market access checklist along with value-based assessments, payers are also focusing on individualised healthcare. As such, companies that pair new products with companion diagnostics are able to charge a premium, while those that do not may not gain market access. Diagnostics are largely unheralded compared to medicines, but personalised medicine is entirely reliant on companion diagnostics. How will payers react to the fast-moving developments in mobile health? Will they, as we have seen with companion diagnostic, soon also favour medicines that are companioned by apps that help patients monitor and manage their disease?
Trend #4: Growing conflict between access to medicines and affordability
In terms of market access, the rising cost of healthcare is being met by increasing demands for new evidence and definitions of positive health outcomes. As PwC comment in their report: "The growing conflict between drug access and affordability will create fresh pressure for data that show these expensive medications work better than others and are worth the premium."
What's more, communicating new evidence about drug value to key stakeholders – insurers, physicians and patients – will require additional skills and techniques. Account managers, sales reps and patient engagement specialists will need to collaborate with quantitative analysts or bioinformaticists to tailor new drug information for each different audience.
By using new and sophisticated apps, pharma companies will be able to customise the new drug information much more quickly and easily, and demonstrate value to payers in new and engaging ways.
Trend #5: Transparency becomes a key driver of innovation
In October 2014, 520 organisations - including physician groups, patient advocates, government regulatory bodies and one large pharmaceutical company, GlaxoSmithKline – signed the AllTrials petition, calling for the results of all clinical trials to be published.
The European Medical Association (EMA) has also made the decision to begin publishing clinical trial data used to support the approval and authorisation of new drugs in Europe in the coming year. Their hope, much like the AllTrials initiative, is that by making clinical trial data publicly available they will be helping to avoid duplication of trials, foster innovation, and encourage development of new medicines by the pharma industry.
With more data available and less duplication of efforts, the pharma industry can begin to naturally pool their R&D resources in order to develop effective, profitable, and innovative new healthcare solutions at a lower cost to the end user.
Trend #6: Collaborate to innovate
Innovation will also be driven by an increase in collaboration across the pharma sector. To thrive in the increasingly competitive modern pharma market, companies will have to work together to develop innovative new products, services, and solutions, as well as share skills and expertise.
A great example of this type of collaboration in action is the recently announced collaboration between AbbVie, a research-based biopharmaceutical company, and the Google-backed life sciences firm Calico. By using Calico's technical expertise to establish a new research and development facility, and with AbbVie using its scientific and clinical development support and commercial experience to bring discoveries to market, the two companies hope to discover, develop and market new therapies for patients with age-related diseases, such as cancer.
Trend #7: More mergers and acquisitions as the recalibration of the industry continues
Global M&A deals in the healthcare/life sciences sector hit an unprecedented $317.4 billion in the first half of 2014, and the second half saw some absolutely huge deals, such as Allergan's $66 billion acquisition of Actavis. That's not even taking into account the scrapped $55 billion takeover bid for Shire by AbbVie or the failed $118 billion takeover of AstraZeneca by Pfizer – which would have been the largest acquisition in pharma history.
We think 2015 will again bring a series of high profile acquisition bids. Some will succeed and others will fail. It is not unlikely that Shire will again emerge as a target, possibly for Pfizer who might be looking for a new target after their failed AstraZeneca bid. Other rumoured targets from 2014, such as UK's Smith & Nephew and the Swiss Actelion, might re-emerge on the horizon in 2015.
Trend #8: The era of smaller and more frequent product launches continues
According to IMS Health, nearly 200 new drugs are forecast to be launched in the next five years, with a high number of new molecular entities (NMEs) expected to be launched annually, continuing a second wave of innovation similar to levels seen in the mid-2000s.
There are currently over 2,000 products in late-stage clinical development, of which a quarter are oncology therapies. Furthermore, the growing number of medicines receiving the FDA's Breakthrough Therapy Designation is contributing to an acceleration of approvals. Yet the global availability of these new medicines to patients varies significantly by country and disease, with less than half of new products available across all the major developed markets within five years of launch.
Make sure that your business is ready for these changes with our Launch Readiness guide available below.