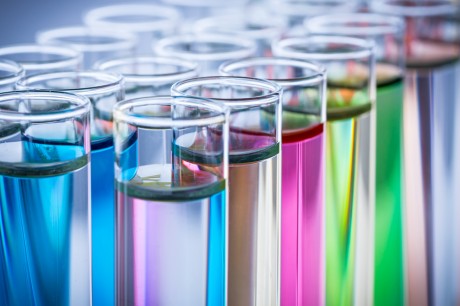 With product margins under pressure in an increasingly complex marketplace, pharmaceutical companies must ensure that each component of their product launch plan makes a meaningful contribution to return on investment (ROI).
Despite an upswing in R&D productivity and a new wave of speciality medicines addressing hitherto unmet patient needs, projected ROI from the pipeline assets of 12 leading pharmaceutical companies was down to 4.5% in 2015 from 10.1% five years earlier, according to the latest annual report from the Deloitte Centre for Health Solutions[1].
This was the lowest level since Deloitte started analysing returns on R&D investment in 2010. Development costs have continued to rise over that period, while new-product revenues have struggled to keep pace.
The Deloitte projections show how much harder pharmaceutical companies now have to work to translate scientific advances into commercial gains. Market complexity and barriers to access have escalated despite growing harmonisat
ion of the regulatory framework for medicines and an ever more networked operating environment.
Harmonisation can only go so far, though. While the business of health is shaped by global trends such as population ageing and changing lifestyles, decisions on drug pricing, reimbursement and uptake also closely relate to national, regional or local factors like economic status, diet, ethnicity, education, culture and political priorities.
Adding to the complexity of this environment are the products themselves. R&D pipelines are currently dominated by speciality medicines that not only attract closer regulatory scrutiny but require closer attention to drug administration, storage, monitoring or adherence.
Companies also need to convince an empowered payer community and a whole range of other stakeholders that premium prices for drug innovation are justified by differentiated value and whole-system health outcomes.
Tracking ROI

If these pressures are taking their toll on pharmaceutical ROI, they also complicate efforts to track and measure the impact of different launch activities and challenges on a product's bottom line, such as:


Pricing, reimbursement and health technology assessment

Advertising, marketing, sales, public-relations, medical-liaison and media programmes

Product distribution and communication channels

Launch sequencing to maximise pricing freedom and product uptake while minimising regulatory or other delays, reference pricing and/or parallel importing

Localising production elements such as packaging, labelling, product formats or anti-counterfeiting measures
Moreover, any number of unforeseen events, such as damning research, hostile media or political/economic fall-out, can throw even the most carefully planned launch off course. Domino effects are felt in other markets, with serious consequences for launch timing, sequencing and ROI.
Maintaining Visibility
Companies can keep all of these factors in perspective by making sure launch components with ROI implications are as visible, transparent and consistent as possible across their organisation.
A suitable launch readiness tool will help by facilitating cross-company communication and highlighting launch status in real time. This not only reduces duplication and improves cost efficiency, it also boosts revenue potential through better understanding and management of launch risks – all to the benefit of ROI.
With a clear, ongoing overview of the launch plan and all the activities within it, it is also easier to track each of these activities and measure its particular contribution to product ROI. Adjustments can then be made in real time or learnings applied to future product launches.
Growing complexity is a fact of life in an intensely competitive global pharmaceutical market. With the right launch readiness tool, you can ensure complexity does not overwhelm your carefully nurtured launch plan, while retaining enough flexibility for fine-tuning so that every component of the plan delivers with ROI in mind.
TRiBECA® Knowledge is a market leader in smart digital tools that help pharmaceutical companies optimise launch readiness, and deliver compelling product ROI, by enhancing visibility, transparency, communication and collaboration across brands, management layers, business functions and countries worldwide.
For more on optimising ROI in a lower-margin environment, download our e-book.