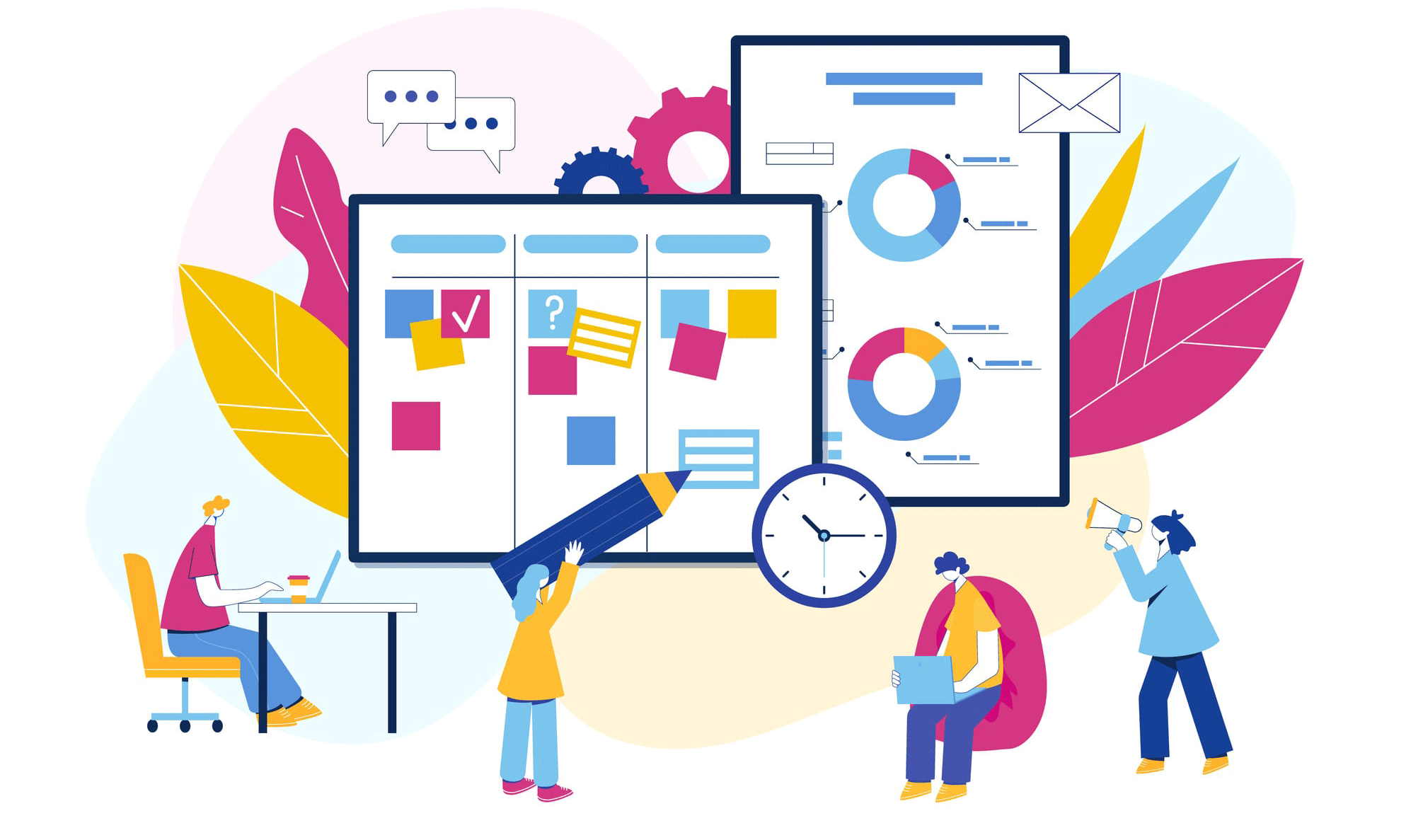 The pharmaceutical industry is embracing agile ways of thinking and working in its efforts to boost productivity, creativity, speed and efficiency, all the way from laboratory to patient. That includes ensuring agile launch execution. For pharmaceutical launch activities, agility is a function not just of organisational structures or attitudinal change but of the technologies used to make those activities more visible, accessible and manageable.
The need for agile project management reflects growing competitive pressures in pharma, and an increasingly broad, diverse, digitally-enabled and demanding customer base. Accustomed to the accessibility and real-time responsiveness of digital interactions, today's customers are looking for different forms of precisely tailored value.
They want that value at different times and in different contexts. This calls for fluid, flexible, working models, such as short-cycle strategy development, that can generate innovative and differentiated products. An agile mindset will also ensure assets are positioned, branded and launched for maximum impact in a crowded, variable and unpredictable marketplace.
Digital technologies are drivers for agility
The need for agile transformation is by no means confined to pharma, nor did it originate there. It does, however, speak to the particular challenges facing the industry in a highly complex operating environment – in short, how to do more with less. And it illustrates how the digital revolution has fuelled the need for agile strategies, while at the same time offering new drivers for agility in core activities such as launch excellence.
Traditionally, the pharmaceutical industry has been a strongly process-oriented sector, with long planning cycles, established hierarchies, siloed organisations, a familiar customer base and a conservative attitude to risk. These reflect to some extent the heavy hand of regulation and compliance in an industry typically reliant on a delicate balance of risks and benefits.
In today's multifaceted pharma market, where the customer is as likely to be a payer as a doctor, and individual patient genetics, preferences or needs have a growing influence on how treatments are conceived, developed and marketed, process is less important than outcomes. Moreover, the outcomes are increasingly tied to agile thinking and working that favour iterative, real-time creativity. That in turn comes from experimentation, collaboration, employee empowerment, integrated teamwork, continuous learning and informed customer-centricity to drive operational excellence.
The COVID-19 pandemic has played a significant role by normalising remote working and bringing digital communications and new types of relationships to the fore. As Karan Arora, chief commercial digital officer at AstraZeneca, pointed out at the FT's recent US Pharma and Biotech Summit, communications have now become more personalised and consumerised. People expect to be offered experiences based on their own needs, and "in the moments of their choosing".
In parallel, pharma marketing –at the time of launch and beyond – is shifting from multichannel (using different channels in isolation) to an integrated and co-ordinated omni-channel approach. How much that takes hold will depend on specific conditions of access in national, regional or local markets, raising the stakes higher for seamless, fully aligned pharma launches.
Achieving the right agile mindset with the right agile technology
If agile ways of working are one answer to these challenges, they have to start with a mindset that seeds agile thinking and practices. The right digital technology can help make sure all these iterations of agility are encouraged, disseminated and supported. An agile, team-based structure, in which individual team members are incentivised to share information and insights without fear of losing status, depends not only on trust and confidence. It also requires digital tools that promote agile opportunities and maintain silo-breaking transparency, across countries as well as functions and layers of management.
Agility can do much to foster launch impact and market access, by focusing more intently on diverse and evolving customer needs, both globally and in national markets. It can make sure those needs are addressed swiftly and effectively as the launch programme rolls out. It can keep track of variable market access conditions, such as pricing, reimbursement or supply-chain disruption, as and when they arise, then feed these learnings back into agile launch planning and execution.
Embedding agility in launch execution with digital tools
Digital tools that encourage and support agile thinking and working will help to embed agility in launch and market access activities. They can do this by enabling real-time, transparent, cross-functional interaction between teams to share a 360⸰ overview of the launch trajectory, in each market and at each level of market access. Milestones, challenges, achievements, setbacks: all of these are available for team members to adjust their strategies and activities to the evolving marketplace.
With the right software, your company can drive agile launch and market access execution by aligning, integrating, visualising and streamlining activities that might otherwise fall prey to duplication, misunderstanding, internal division, received wisdom or information-hoarding. The pay-off is faster, more informed and seamless decision-making that adapts in real time to market-to-market variations or other complexities and uncertainties in the operating environment.
Agile launch execution brings the entire team together
It is imperative, though, that the whole extended launch team has access to, and is engaged with your launch tool and with capabilities that facilitate agile working, such as Kanban boards and collaboration features. Otherwise, the benefits of transparency, efficiency and collaborative working will be diminished or lost.
By embracing transformative digital tools along with agile transformation, you can create a template for optimal market entry and positioning. And with real-time insights shared across teams and national markets, you will build a body of knowledge that serves the agile ethos of continuous learning.
Today, there are more obstacles to successful pharmaceutical launches than ever before. With SmartLaunch™, our collaborative and highly customisable launch execution software, you can leverage the agile manifesto and find new ways to generate value in this difficult climate. Knowing immediately and clearly what is happening with your launch, regardless of setting, country, time zone, operational silo, management layer or stage of development, is a critical step towards both agile working and agile product launch excellence.
TRIBECA® Knowledge's transformative digital tools
TRiBECA® Knowledge is a market leader in smart business tools that help pharmaceutical companies successfully launch and commercialise products. Our tools enhance visibility and transparency, streamline processes and drive communication and collaboration across brands, management layers, business functions and countries worldwide.