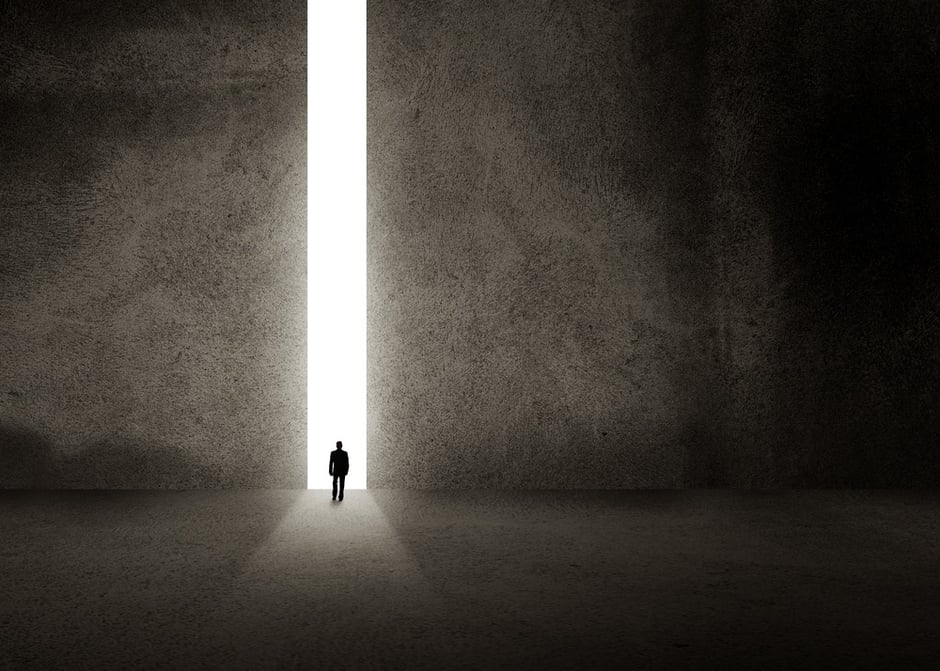 2016 Pharma Trends: As the pharmaceutical industry enters 2016, rarely has the need for its products been greater and rarely has the industry been subject to such hostile scrutiny.
Reconciling these dynamics will be a key factor in companies' ability to prosper financially over the coming year, while improving health outcomes to the benefit of all healthcare stakeholders.
Issues around drug pricing, reimbursement, operational transparency, digital communications and advanced analytics all play significant roles in market access and in creating or mitigating the many risks associated with launching new products across multiple markets.
Meanwhile, continuing appetite for large-scale industry consolidation, along with a widening range of biosimilar medicines, a vigorous if volatile biotech sector, and the rapid ascendance of specialist drugs, will frame the broader environment in which medicines are researched, developed, manufactured, distributed, marketed, bought, sold and administered during 2016.
Here are eight pharma trends that should be exercising pharma managers' frontal lobes as the New Year dawns:
Pharma Trend #1: Creative new approaches to drug pricing and reimbursement
The recent political and public outcry over the stratospheric prices and costs of new (and some not so new) medicines in the US – long regarded as the last bastion of free pricing – has brought into sharp focus an issue that will continue to agitate stakeholders across the healthcare spectrum during 2016 and beyond.
It comes against a familiar background of ageing populations, an associated proliferation of chronic diseases requiring long-term or life-long therapy, and healthcare systems that are buckling under the strain.
Industry may argue that medicines still account for a relatively modest proportion of healthcare costs, and furthermore offer demonstrable value for money. Yet drug budgets are swelling rapidly as premium-priced treatments for cancer, viral infections or high cholesterol push tensions between medicine costs and access to the limit.
The promise of highly targeted therapies whose costs would be borne in narrow bands of highly responsive patients is looking increasingly hollow as these products roll out in combinations, into large patient populations, or in successive indications with a heavy cumulative impact on drug bills.
As a result, we are likely to see healthcare payers and health technology assessors tightening the screws during 2016 to ensure medicines do not break the bank. Risk-sharing schemes, payment for performance, managed entry, exclusive formulary access, deep discounting, long-term contracts geared to outcomes and pricing by indication will all be on the table.
Our downloadable e-book '10 Launch Risks that can be controlled and managed' explores the many risks associated with launching medicines across national borders. Pricing and reimbursement challenges will be a critical part of that equation.
Pharma Trend #2: Time for some real transparency
Demand for transparency in the pharmaceutical industry has tended to focus on pressure points such as access to clinical-trial data or financial relationships with physicians, where some progress has undoubtedly been made.
Yet with the public still exhibiting considerable scepticism, if not cynicism, about industry's broader motives, and with the news media only too happy to fan the flames, companies and their associations will need to be more expansive in demonstrating their commitment to throwing open the doors – or at least in areas where commercial confidentiality is no excuse for secrecy.
In particular, and bearing in mind the current sensitivities around pricing, industry will have to do a much better job of explaining to the public, politicians and the media exactly what it does, how it operates, how its products and services benefit patients and society at large, and why some drugs are so expensive.
That includes the realities of R&D investment and its relationship to prices, revenues, margins and other costs. How far companies are prepared to go down this route is debatable, but clinging to the status quo is not an option.
The industry also needs to make sure transparency is replicated in emerging markets, where ethical principles can all too easily unravel in the face of competitive pressures and grey-area business practices.
Pharma Trend #3: Building a digital-health ecosystem
Rapid advances in digital technology are already transforming the way the pharmaceutical industry operates and manages its relationships with key customers, influencers and stakeholders.
Those relationships are expanding to include 'smart pills' and connected devices for diagnosing or monitoring vital health indicators such as blood glucose levels. With growing demand for pill-plus packages of care that address demand for more meaningful and patient-oriented product value, the interaction of physical and virtual assets in the digital space is ushering in a fully networked health architecture or ecosystem with a range of reciprocal benefits.
Routine use of smartphones and other intelligent digital devices is multiplying opportunities to exploit connectivity and multi-directional data exchange or dialogue between drugs, devices, patients, payers, manufacturers and healthcare professionals.
These developments are not without regulatory and legal implications – for example, unresolved issues around data privacy and security – but the momentum behind health connectivity is already compelling.
As the needle shifts in healthcare towards patient engagement, self-responsibility and real-world outcomes in healthcare, increasingly data are the product. Small wonder that technology giants such as Apple, Google and IBM are taking a keen interest in the sector.
Intersection of wearables, big data and healthcare providers (Source: Infosys).
Pharma Trend #4: Mega-mergers roll on
The tax-inversion benefits of the $160 billion merger announced by Pfizer and Allergan may not sit well with some US politicians but, whatever the rationale for the agreement, it suggests Big Pharma has not lost its appetite yet for pursuing synergies, scale, cost-efficiencies and new sources of innovation by combining assets.
Tagged as the biggest pharma deal yet and far surpassing Pfizer's own $87.3 billion takeover of Warner Lambert in 1999, the Pfizer-Allergan tie-up came on the heels of other large pharma mergers such as Teva's Pharmaceutical Industries' $40.5 billion acquisition of Allergan Generics in July and AbbVie's $21 billion move on Pharmacyclics in March 2015.
According to consultants KPMG, the first half of 2015 saw $221 billion worth of completed pharmaceutical deals, three times the value of mergers in the first half of 2014, and before the Pfizer-Allergan agreement was even a market whisper.
The latest deal-making flurry has prompted some rumblings about over-valuation in the sector and the likelihood of delivering real long-term value. Previous mega-mergers in the pharmaceutical industry have not always been an ideal advert for Bigger is Better.
Nonetheless, some analysts see merger mania spilling over into 2016, albeit not necessarily at the same dramatic pace, as payer pressure and generic competition bear down on margins.
One significant asset on the block may be part of the now bigger-than-ever Pfizer, if the company follows through on previous indications that it will create separate companies out of its innovative and its established/generic drug assets.
Pharma Trend #5: Is the biotech party over?
If some naysayers believe the trend towards large-scale industry consolidation is likely to slacken off in 2016, there have been louder voices proclaiming that the biotechnology boom of the last few years has finally peaked.
In the latter stages of 2015 there were signs that investor enthusiasm for early-stage biotechs, helped by low interest rates and easy credit, was waning following a rash of high-value initial public offerings (IPOs) in the sector – and sometimes on the basis of very tentative assets.
The recent pricing antics of companies such as Turing Pharmaceuticals have not helped, by fuelling public, political and media hostility towards the biopharmaceutical sector, with a knock-on effect on share prices.
Early-stage biotechs have enjoyed a impressive run. In the US, for example, there were no IPOs at all for companies with products in preclinical or Phase I trials between 2008 and 2011, according to a June 2015 report for the Biotechnology Industry Organization (BIO).
Top: IPOs for US R&D-stage emerging therapeutic companies, by phase, 2005-2014. Bottom: The number of IPOs and total dollars raised per year for R&D-stage and market-stage companies (Source: Biotechnology Industry Organization).
The following three years, however, saw 22 IPOs raise a total of $7.0 billion for R&D-stage emerging therapeutics companies, compared with $2.1 billion between 2005 and 2007.
While that kind of pace may be difficult to sustain, it does not necessarily mean a slump is coming either. It could be that the European sector will pick up some slack if US biotech investment eases off. And price-gouging aside, the fundamentals remain sound, such as accelerated-approval mechanisms and orphan-drug incentives.
Moreover, demand for innovation, whether from patients, prescribers or Big Pharma pipelines, is not about to disappear any time soon.
Pharma Trend #6: Biosimilars bed in
In September 2015 the first ever biosimilar therapy entered the US market under the Biologics Price Competition and Innovation Act of 2009.
This was Sandoz's Zarxio (filgrastim-sndz) for boosting white blood cells in cancer patients on chemotherapy or undergoing bone marrow transplants. It was approved by the Food and Drug Administration (FDA) as biosimilar to, but not interchangeable with, Amgen's Neupogen and offered at about a 15% discount to the original brand.
Given the preponderance of biotechnology products in R&D pipelines and the marketplace, as well as escalating concerns about their prices, even a relatively modest 15% discount will be very welcome.
For example, leading pharmacy benefit manager Express Scripts has projected cost savings of $250 billion between 2014 and 2024 if only the 11 most likely biosimilar candidates enter the US market. A number of these are already under review at the FDA.
In Europe, where they are more established, biosimilars are building a presence in key, cost-sensitive categories such as monoclonal antibodies for rheumatoid arthritis and other inflammatory conditions (e.g., Hospira's Inflectra/infliximab). Reported discounts on reference brands range from 10-30%, far less than the 80-90% savings available on some conventional generics.
But biosimilars are a very different product. As more challengers enter the market during 2016, and debates continue about pricing, comparability, interchangeability and safety, a clearer picture will emerge of just what sort of product that is.
Pharma Trend #7: From big data to advanced analytics
Big data have been a familiar theme in pharmaceutical circles for some years now. The industry has always processed enormous volumes of data.
These data are becoming an increasingly critical component, though, not only of product development but of brand positioning, value demonstration, safety and effectiveness monitoring, communications and a host of other core functions.
As the needle shifts in data collection and management from historical to real-world assets, so the discussion around big data is transitioning from why companies need these assets and where they can get them, to exactly what can be achieved with the ocean of data generated across the full spectrum of health suppliers, providers, systems and consumers.
The emergence of disciplines such as predictive and prescriptive analytics are moving data analysis beyond description and interpretation of current or past events towards anticipating trends that will drive efficiency, targeting, cost-effectiveness and real-time validation in the research, development, sale, marketing and distribution of medicines.
Plugged-in companies will be future-proofing their pipeline assets, brands and businesses during 2016 by squeezing the maximum possible benefit from the ever-widening data flow around pharmaceuticals in an increasingly competitive and demanding marketplace, as outlined in our recent blog '3 local launch risks your global team can't afford to ignore'.
Pharma Trend #8: Keeping it special
Much of the momentum for growth in developed and some emerging pharmaceutical markets is now coming from specialty medicines in categories such as cancer, multiple sclerosis, high cholesterol and hepatitis B. This compelling pharma trend will extend into 2016.
According to a recent report by the IMS Institute for Healthcare Informatics, specialty medicines for chronic, rare or genetic diseases will make up 28% of global expenditure on all medicines by 2020. The cost of cancer drugs worldwide is expected to reach around $110 billion by that stage.
The specialty-drugs boom will continue to nudge the pharmaceutical industry's strategic focus from primary to secondary and tertiary care while sparking further uncomfortable debates about drug prices, costs and availability.
All of this will contribute to an environment in which carefully thought-out, wide-ranging and flexible market-access strategies are paramount. Specialist drugs are more complex propositions whose benefits, particularly in relation to costs, will need to be communicated, substantiated and maintained through ongoing discussion, negotiation and data at launch and throughout their lifecycle.

TRiBECA® Knowledge is a market leader in smart digital tools that help pharmaceutical companies optimise launch readiness and market access. We do this by enhancing visibility and transparency, streamlining processes, utilising business intelligence better, and driving communication and collaboration across brands, management layers, business functions and countries worldwide.