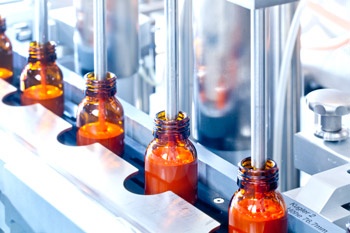 Launching a new medicine is a complex process that requires carefully aligned, coordinated and sequenced activities to take place across markets. Much like sailing a ship, successful and efficient voyages into the pharma market require pharma teams and their leaders to have the right tools, processes and information to get the job done.
Without them, you could be heading straight into rough waters.
To set you on the right course, we've put together a detailed checklist to help avoid the most common pitfalls and optimise your launch planning process: download the complete pharma launch planning readiness checklist guide now. This new launch readiness checklist for pharma is vital for launch teams who want to ensure they plan and execute their launch efficiently and successfully.
Read on for a snapshot of what the full guide offers.
Critical challenges to consider
Much like a veteran sailor prepares for any seafaring dangers before they set sail, a seasoned launch manager knows there are many potential roadblocks they need to take into account when preparing for a pharma launch.
How you proactively plan for these hazards will contribute to the success or failure of your next pharma launch…
Our comprehensive guide covers each issue in much more detail, but we've highlighted just a few of the key challenges below.
1) You're not sure if your navigational tools are fit for the challenges ahead
To manage your launch readiness strategy efficiently, you need to have complete visibility of activities, timelines and status across all of your country teams - and across different functional silos.
Most launch teams use Microsoft Excel to develop their launch plan and track progress month-by-month as well as a Sharepoint site to share important documents and facilitate discussions. Yet, these tools make it difficult to gain the visibility you need. It's kind of like relying on an old compass to sail your ship while your competitors are equipped with radar, GPS and an echo sounder.
Global teams waste a lot of time chasing countries for updates, ensuring Excel spreadsheets are submitted, and consolidating the data received into reports.
A specialised digital tool, on the other hand, acts like a sophisticated GPS - ensuring you have total visibility. This is achieved by bringing all global and country plans into one system, where progress is also tracked, resulting in real-time dashboards and management reports always available at the click of a button.
2) You're unable to spot potential obstacles in time
First-mover advantage is becoming increasingly important for the success of not just the product launch, but potentially the future of your company. With a strict new payer environment and tough new value-based pricing models, such as the NHS regulation that came into effect in January in the UK, products must be able to clearly demonstrate improvements in value and efficacy over products already available.
A delay of a month might not seem that problematic, but if another product beats you to the finish line - and is anywhere near as good as yours - you could be blocked from entering the market – wasting all your investment. Unfortunately, in this competitive world of pharma launches there are no prizes for second place.
The devastating effect of being blocked from the market entry can be clearly seen in some of the most disastrous pharma launches of recent years.
3) You can't easily communicate navigational changes to your shipmates
Aligning launch activities across global and country launch teams, and also across functional silos, is one of the biggest challenges when launching a new medicine.
We know that many pharma companies use non-specialised tools, like Excel, for launch planning and tracking. While these tools may promote a shared planning framework, one of the big tactical problems most teams have with this approach is that different Excel files do not communicate with one another.
So if your country team indicates they've reached an important milestone in their Excel launch tracker, the global team will have no knowledge of this unless the country sends them the file.
Are you relying on carrier pigeons to relay your journey details when your competitors are using radio for instant communication?
What's more, when the timelines that a country depends on change in a global plan, the country's Excel document will not automatically update and the change can be easily missed when you're busy with your other pivotal launch tasks.
As such, you'll spend a lot of unnecessary time managing information, writing emails and checking progress. And without real-time updates and alerts, potential delays and oncoming icebergs are not automatically flagged and spotted by the relevant team members, making delays to the final launch date almost inevitable, if not sinking your pharma launch quicker thank you can say 'Titanic'.
These are just a few of the key issues to consider before you begin the process of getting a new medicine to market.
For a complete, comprehensive view of how to prepare for a pharma launch, download our pharma launch planning checklist. This vital asset reviews the current pharma trends and looks at how they influence your launch process to enable you to get your product to market quickly and effectively.